Episodes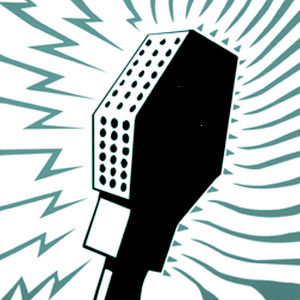 Tuesday Jul 10, 2012
Tuesday Jul 10, 2012
If you were getting ready for work on February 28, 1946 and listening to a local morning show of light patter and music with parts originating from "transcriptions and phonograph records", you might have heard this five minute syndicated feature.
"Fun at Breakfast with Ford Bond" features Bond announcing and comedians Tom Howard and George Shelton cracking jokes - the first routine on the show is about starting a telegraph company.  Howard and Shelton, of course, were heard  on "
It Pays to Be Ignorant
".
A highlight of the show, is the commercial content for Mennon shaving cream featuring a sultry female announcer to lull you into your day.  Who says sex doesn't sell? The concept - a short recorded comedy routine for a local morning show - isn't unlike the comedy features syndicated to radio stations today.  Think of it as a 1940s version of "Larry the Cable Guy". The program was transferred from an original Duane Jones Company vinyl NBC Orthacoustic transcription pressed by RCA, matrix number ND6-MM-3560. Thanks to the
Old Time Radio Researchers Group
for adding this one to my collection.  You can hear another episode in the series
here
. http://randsesotericotr.podbean.com/2011/02/01/fun-at-breakfast-with-ford-bond-february-27-1946/