Episodes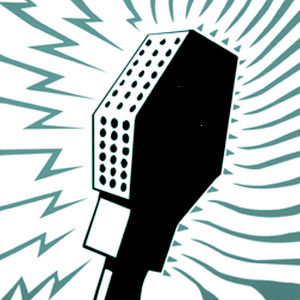 Saturday Mar 05, 2011
Saturday Mar 05, 2011
It wasn't until the mid-1930s that instantaneous lacquers took off as a way to preserve live radio shows.  So recordings of radio's earliest years are quite rare.  "Sunkist Musical Cocktail" was a musical variety program that featured Hollywood stars as guests.  The sponsor, taking advantage of the Hollywood glamor, had some excerpts from the series recorded and released them as promotional items giving us a glimpse at this early radio effort.
In this mp3, we hear an excerpt from the broadcast of March 15, 1931, originally broadcast on CBS.  Guest Ann Harding discusses her career with Louella Parsons, including references to a screen test arranged by Rudolph Valentino and Harding's stage work. 
According
to Elizabeth Mcleod, the recording was originally made by Hollywood Film Laboratories. The disc includes an introduction with a brief sponsorship message for Sunkist recorded especially for this release of the recording.  Our mp3 was transferred from an original 6" Flexo pink celluloid plastic 78 disc, matrix numbers 6-59 and 6-60.
I've put a fade out/in between side changes since I'm not sure if the sides are a continuous segment of the program.  It sounds a tad slow to me, but I double-checked the turntable speed with a strobe on this one; it may have been recorded slightly off speed. Flexo may have recorded and released other interview excerpts in this series that aren't circulating.  I've seen references to recordings in existence of broadcasts of
April 8, 1931
(Louella Parsons and Ruth Chatterton) and
March 25, 1931
(Louella Parsons and Norma Shearer, matrix number 6-81/6-81). Flexo, by the way, tried to promote their unusual new plastic records for a variety of purposes.  According to one
online discography
, they even released some 16" radio transcriptions pressed on green celluloid.  Anyone ever see one or have a label photo?